Wellesley Tennis Players Participate in "Aceing Autism"
WELLESLEY, Mass. – The Wellesley College tennis team participated in a community service project this past Saturday at the Longfellow Club in Wayland, Mass. The program, called "Aceing Autism," gave Wellesley athletes a chance to work with autistic children to teach them the basics of the game.
Wellesley was represented by captains Jen Schwarzkopf and Meghan Stubblebine, Katie Ching, Mohona Siddique, Shivani Saxena, Jacqueline Shen, Anjalee Martin and head coach Brian Kuscher.  The Blue held two 45 minute classes that started with some laps around the quickstart size courts and eventually shifted into groundstroke volleys and serve work. The ratio of student-athletes to children was one-to-one and sometimes even two pros to one child.
"The Wellesley players loved their experience and had a great time working with such passionate kids," said Kuscher.  "The entire two hours were filled with smiles and laughs."
The Blue will return to Longfellow again this Saturday where team members Nathalie Herman, Grace Cheng, Marie Watanabe and Dara Azuma will join the group.
"Aceing Autism" was created by Richard Spurling, a local tennis pro whose wife works on reasearch with autistic youths.  For more information about signing up a child for the program, or for volunteering, contact Richard Spurling at aceingautism@gmail.com.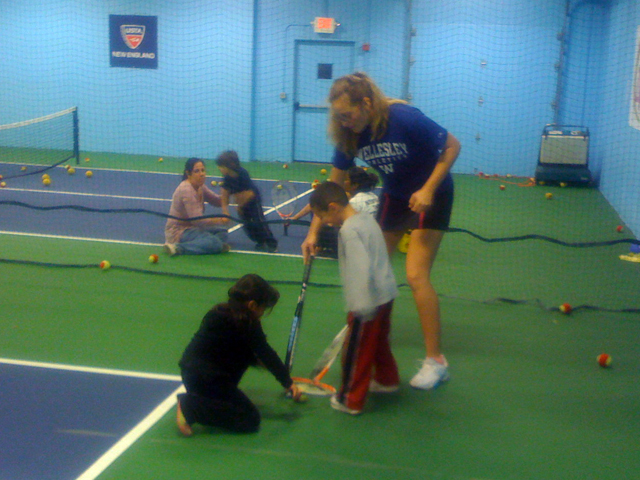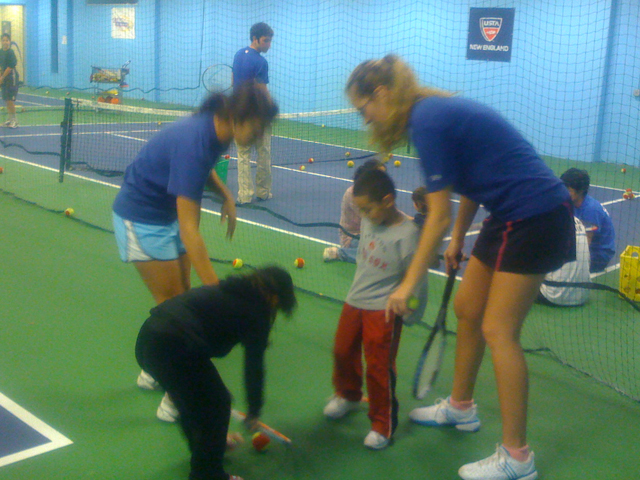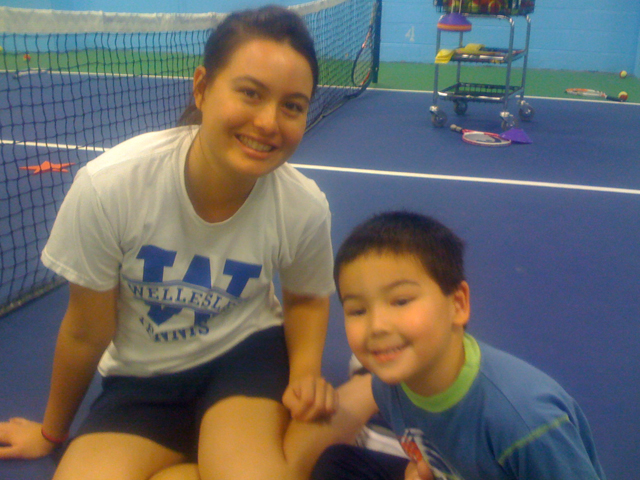 Full article click here